MCMI Free Offering: Virtual Book Study of Building Thinking Classrooms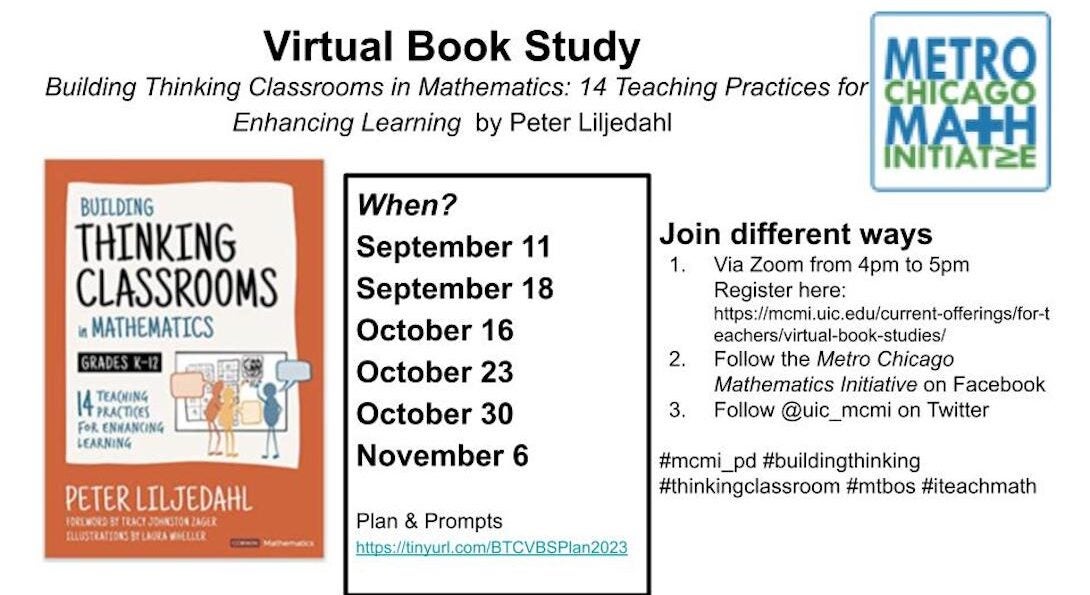 We've updated our meeting dates!
Explore your copy of Building Thinking Classrooms in Mathematics by Peter Liljedhl and join us for a series of guided online discussions.
When: September 11, 18, October 16, 23, 30, and November 6 from 4:00–5:00 via Zoom
Participation is free and Professional Development Hours will be available to though who attend all six sessions.
Register on Eventbrite: https://MCMIPD.eventbrite.com
#mcmi_pd #buildingthinking #thinkingclassroom #mtbos #iteachmath
Modified on August 28, 2023