MCMI 2023 Summer Institute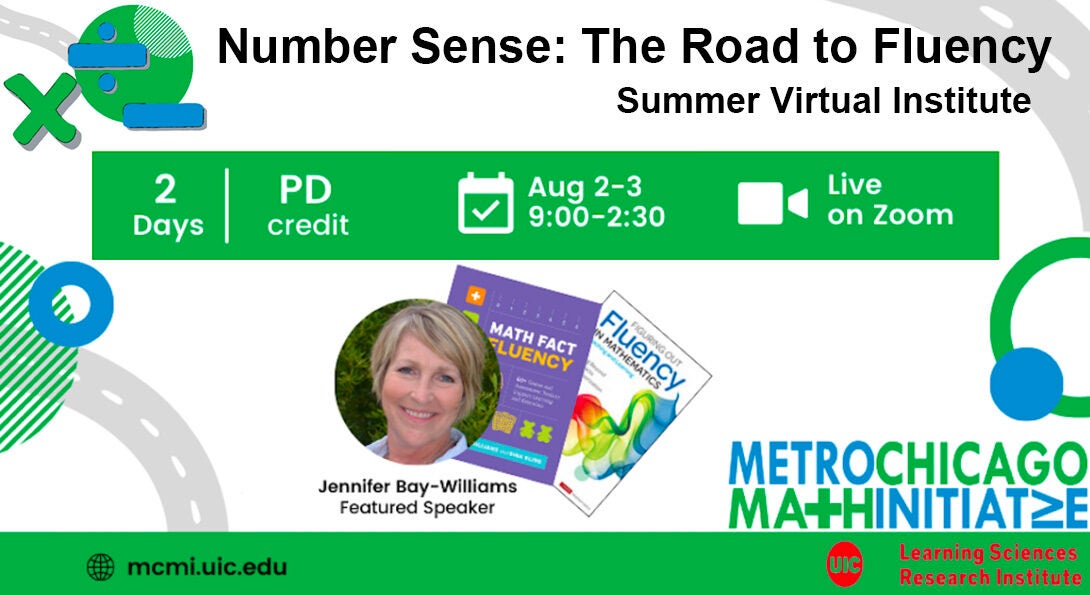 MCMI Summer Institute Register Now
There's still time to register for the 2023 MCMI Virtual Summer Institute — Number Sense: The Road to Fluency for K–12 teachers of mathematics and administrators, featuring Jennifer Bay-Williams.
Wednesday, August 2–Thursday, August 3 via Zoom
Please contact Jean Sutow-Goldrich (sutow@uic.edu) with any questions.
We look forward to working with you this summer!
Modified on July 25, 2023